Ultralight & Watertight .5 Medical Kit
The Ultralight & Watertight .5 Medical Kit from Adventure Medical is ideal for everyday use or adventures away from home. The double-layer waterproof bag holds medical supplies for first aid needs and stows easily in your suitcase or backpack. PRODUCT FEATURES: 118092 , Adventure medical Ultralight & Watertight .5 Medical Kits , Adventure medical first aid kits , Adventure medical camping first aid kits , Adventure medical hiking first aid kits , Adventure medical backpacking first aid kits , Adventure medical first aid supplies , Adventure medical firstaid , Adventure medical first aid , medical kits , first aid , first aid kits , first aid supplies , firstaid supplies , firstaid kits , medical kits , medical supplies
---
Related Products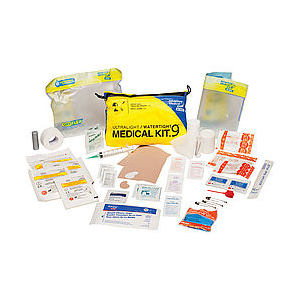 The Ultralight & Watertight .9 Medical Kit from Adventure Medical is ideal for everyday use or adventures away from home. The double-layer waterproof bag holds medical supplies for first aid needs. It stows easily in your suitcase or backpack. PRODUCT...
--- Stay safe out there with the Ultralight & Watertight Medical Kit .7. This first aid kit has enough supplies to last 1-2 people 1-4 days. PRODUCT FEATURES: 1-2 people/1-4 days. 7" x 5" x 2.5", 6.5 oz. Offers basic wound and blister management supplies...
---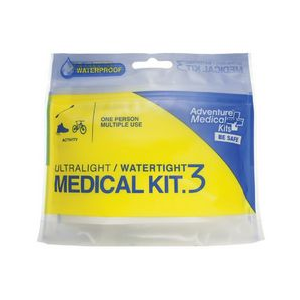 Whenever the trail takes a turn for the worse, treat yourself with Adventure Medical's Ultralight & Watertight Adventure Medical Kit. Light and waterproof, this kit will rest easy in your pack until you need it..let's just hope that you don't need it....
---