Think Safe Inc Foxseal Chest Seal/Occlusive Dressing
A chest wound from a bullet or a knife is one of the most life-threatening wounds an individual can receive. This is doubly threatening if a penetrating wound leaves both an entrance and an exit wound, such as a bullet. The Think Safe Celox FoxSeal Chest Seal/Occlusive Dressing helps to provide life-saving care to victims with such a chest wound. The Think Safe Celox FoxSeal Chest Seal/Occlusive Dressing includes the company's Celox clotting solution, which works to stem the loss of blood from such a wound, enhancing the ability of more advanced medical teams to provide effective care. Ships in two-pack Compact package fits in IFAK kits Seal measures 5 inches Mfg: Think Safe Inc
| Stockist | Catalogue Product Name | Price | |
| --- | --- | --- | --- |
| Brownells | Think Safe Inc Foxseal Chest Seal/Occlusive Dressing | 19.99 | |
Price:
19.99 from
Brownells
---
Related Products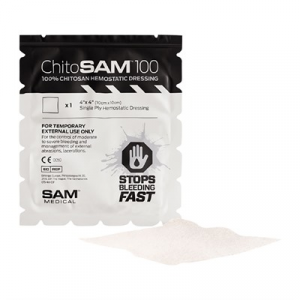 The Think Safe Chito-SAM 100 Dressing saves lives, thanks to its rapid-acting properties that enable users to reduce the flow of blood from severe wounds that, if left untreated, would lead to death. The Think Safe Chito-SAM 100 Dressing works, thanks...
---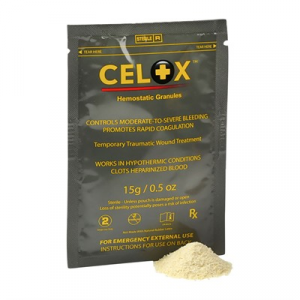 When an individual is shot or stabbed, the difference between life and death can be measured in minutes. To stem the flow of blood and potentially save the life of a shooting or stabbing victim, use the Think Safe Celox Blood-Clotting Solution Pouch....
---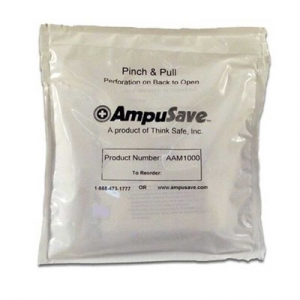 The miracles of modern medical technology means that wound victims who have lost fingers, toes or even entire hands and feet can have their appendages restored, provided that top-quality medical care is provided as soon as possible. The Think Safe First...
---