Therm-A-Rest Neoair Uberlite Mattress
As the absolute lightest insulated air mattress available, the UberLite keeps your pack featherweight on the trail. Our proprietary construction provides the critical warmth needed in the backcountry. Boasting 2.5 in. of our legendary NeoAir comfort, the minimal UberLite makes a big impact during nights in the backcountry. To endure the rigors of the backcountry, our unique fabrics and construction meet our strict durability standards.
---
Related Products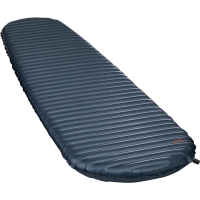 Weighing just over half a pound, the UberLite
--- Never put up with another flat mattress when you sleep outdoors. The Therm-a-Rest MondoKing gives you a comfortable and still compact solution, blending four inches of stabilized loft with a foam core and adding 20 percent more surface area. Get the same...
---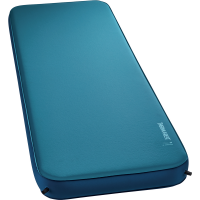 Are you always on the lookout for something bigger and better? Simply put, the MondoKing
---