Sterling Rope 11/16 In. Webbing
Tech Tape from Sterling Rope is a premium 11/16 in. tubular nylon webbing that features a smooth, denser weave and a higher tensile strength than standard 11/16 in. webbing. . Use for building custom anchors and slings. Sold by the foot. Assorted colors: you may receive a color that is different from the color shown in the photo
---
Related Products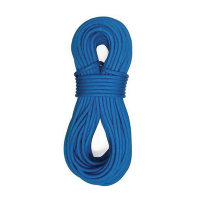 A perennial favorite of professional climbers, the Sterling Nano IX 9.0 mm climbing rope is certified for use as a twin, half, and single rope. Whether at the crag or in the alpine, this incredibly versatile rope is at home on the world's hardest climbs....
--- Lightweight, dry treated, and made for use as both a half and twin rope, the Sterling Fusion Photon Dry Climbing Rope is great for long rock climbs, ice climbing, and mountaineering.. . . . . Sterling's first half rope that is also certified as a twin....
---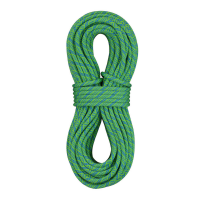 Don't be fooled by the small diameter of the Sterling Helix 9.5 x 70 m Climbing Rope-it's a workhorse. Engineered to offer the perfect balance between diameter and weight, this rope is perfect for high-end sport, traditional, and mixed climbing.. . ....
---