Sea To Summit X-Shot Mug
The Sea to Summit X-Shot is ideal for cooking, a shot of espresso for an early morning start or a shot of whatever you like when the weather forces you back. Made from flexible and collapsible food grade silicone. Like the rest of the X Series, its light weight, compact and durable. Unbreakable, folds flat for compact packing. Food grade flexible silicone. Calibrated as a measuring cup. Volume: 2.5 fl. oz.. Dimensions: 2.5 x 2.5 in..
---
Related Products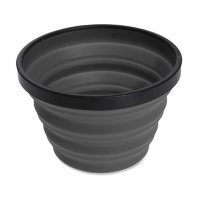 Drink up, the Sea to Summit X Mug handles hot liquids and folds into your palm once you're done. . Food grade silicone makes up the flexible sides. Nylon ring at the top maintain the shape and prevents scalded fingertips. Folds flat for compact packing....
---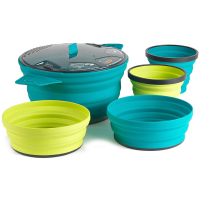 With the ability to collapse and nest together, the Sea to Summit X-Pot 5-Piece Cookset takes up hardly any space in your pack, features a 2.8 L X Pot, and pair of X bowls and X mugs.. . . . . Includes: X Pot 2.8 L, two X bowls, and two X mugs. Extremely...
---
The Sea to Summit compact X-Cup is perfect for smaller hands or just smaller amounts. It's constructed from a flexible, food-grade silicone that collapses down to save room in your pack.
---