Price search results for Sawyer Complete 4L Water Treatment System (product no longer available)
---
Related Products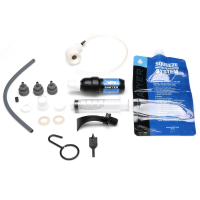 Ideal for backcountry treks with a large group of campers and emergency preparedness, the All-in-One Squeeze Water Filtration System provides an easy-to-use, portable, and high-flow water filtration system that can be used in a variety of situations....
---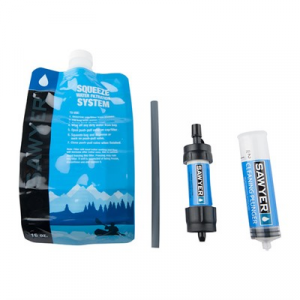 The most popular filter just got smaller and lighter. The Mini weighs just 2 ounces and filters up to 100,000 gallons! What's special about Sawyer filters is they filter to 0.1 micron absolute, exceeding EPA and NSF recommendations. Did we mention you...
---
The Sawyer Squeeze Water Filter has a field weight of only 3 oz., and it makes filtering water as simple as filling a pouch and squeezing water into your mouth. No pills, no pumps and no wait time.
---