Reactik+ with Bluetooth Orange
With 300 lumens of power, the Petzl Reactik + headlamp offers outdoor enthusiasts a compact, intelligent, connected, rechargeable solution. Thanks to the MyPetzl Light mobile app, the user may at any time consult a smartphone or tablet to check the remaining battery life and adapt the performance of the headlamp to the activity.
---
Related Products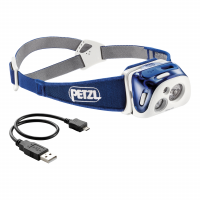 Compact, rechargeable and intelligent, the Petzl Reactik headlamp features reactive lighting technology that automatically adjusts the brightness to your needs.
---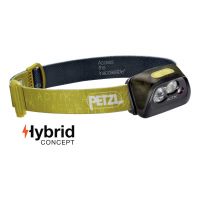 Offering 300 lumens and multiple light modes, the powerful Petzl Actik headlamp is ideal for outdoor activities such as mountaineering, running and hiking.
---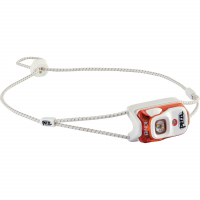 Ultra-lightweight at 35g, the Petzl Bindi headlamp fits in the palm of your hand. With 200 lumens of power, ita (TM)s ideal for everyday activities and for regular training in the city, in the mountains or on the sea. Charged directly via USB cable, the...
---