Reactik Blue
Compact, rechargeable and intelligent, the Petzl Reactik headlamp features reactive lighting technology that automatically adjusts the brightness to your needs.
---
Related Products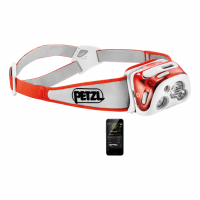 With 300 lumens of power, the Petzl Reactik + headlamp offers outdoor enthusiasts a compact, intelligent, connected, rechargeable solution. Thanks to the MyPetzl Light mobile app, the user may at any time consult a smartphone or tablet to check the remaining...
---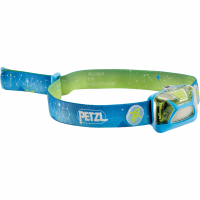 Brighten up your childa (TM)s nightlife, with the new Petzl Tikkid headlamp. Designed specifically for children ages three and older, the Tikkid has a 20 lumen flood beam thata (TM)s comfortable on sensitive eyes, a headband that releases under pressure,...
---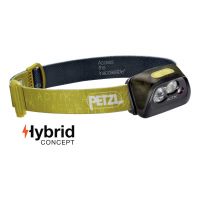 Offering 300 lumens and multiple light modes, the powerful Petzl Actik headlamp is ideal for outdoor activities such as mountaineering, running and hiking.
---
REACTIVE LIGHTING TECHNOLOGY: headlamp automatically adjusts brightness to the needs of the user, offering a maximum of 300 lumens. ENERGY EFFICIENT: enjoy a longer burn time as the headlamp beam automatically adjusts brightness to the user's specific...
---
One Quad Power LED and one Double Power white LED emit 350 lumens. Red, green and blue Single Power LEDs for night vision have dimming and strobe settings and activate without cycling through white mode. Power Tap Technology allows instant transitioning...
---
LONGER BURN TIME: Enhanced visual quality, and reduced to a minimum manual intervention, thanks to the REACTIVE LIGHTING technology. The luminosity and shape of the beam to be adjusted automatically via a brightness sensor to optimize battery life.. CONSTANT...
---