Platypus Softbottle, 1L
Clean, green, and oh-so flexible, the BPA-free Platypus SoftBottle is ultra-reusable, lightweight, and easy to pack.. . Clean-Taste Guarantee for fresh tasting water-no plastic taste. BPA-free. Flexible: fits in a round pocket, a flat pocket, or any hand. Rolls up and fits anywhere when empty for easy storage and packing. Lightweight: weighs 80% less than hard hydration bottles. Includes push/pull cap. Dimensions: 13 x 6 in. (33 x 15 cm). Capacity: 34 fl. oz. (1 liter). Weight: 1.2 oz..
---
Related Products There's not a hard bottle out there that's cleaner, greener, and more flexible than a Platypus SoftBottle. . Each one comes with the Platypus Clean-Taste Guarantee. Made with zero BPA. The SoftBottle is green, too, because its ultra-reusable and lightweight,...
---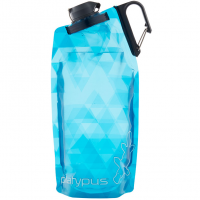 ---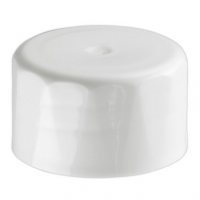 Secure, no-leak replacement cap for Platy Bottles, Reservoirs, and Water Tanks. . Fits all Platypus water bladders
---
Highly packable and collapsible, easily flattens and rolls up when empty. Wide opening for fast and easy filling or cleaning. Carry handle with secure wire gate clip. Ergonomic design makes it easy to grip, tip and sip or pour from the bottle. Taste-free;...
---
Highly packable: When empty, the SoftBottle easily flattens and rolls up compactly, saving space. Smart design: Bottle narrows at the middle to make it easy to hold. Versatile: Available with either a Closure Cap or a Push-Pull Cap; accepts any threaded...
---
Clean-taste Guarantee and BPA-free. Foldable, rollable and reusable. 80% less weight and bulk than a Hard bottle. Food-grade liner with durable exterior. Made in the USA.
---