Platypus Closure Cap
Secure, no-leak replacement cap for Platy Bottles, Reservoirs, and Water Tanks. . Fits all Platypus water bladders
---
Related Products There's not a hard bottle out there that's cleaner, greener, and more flexible than a Platypus SoftBottle. . Each one comes with the Platypus Clean-Taste Guarantee. Made with zero BPA. The SoftBottle is green, too, because its ultra-reusable and lightweight,...
---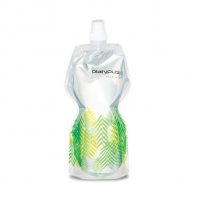 Clean, green, and oh-so flexible, the BPA-free Platypus SoftBottle is ultra-reusable, lightweight, and easy to pack.. . Clean-Taste Guarantee for fresh tasting water-no plastic taste. BPA-free. Flexible: fits in a round pocket, a flat pocket, or any hand....
---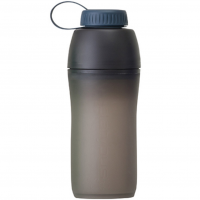 As you head into the backcountry, make sure you
---
Size: 1.17" x .69". Weight: .09 oz. Material: PP. Made in the USA.
---
Highly packable: When empty, the SoftBottle easily flattens and rolls up compactly, saving space. Smart design: Bottle narrows at the middle to make it easy to hold. Versatile: Available with either a Closure Cap or a Push-Pull Cap; accepts any threaded...
---
Collapsible, ultralight water bottle with screw top for camping, day hiking, thru-hikes, backpacking, and travel. BPA-free, BPS-free and phthalate-free; food-grade polyethylene lining does not taste like plastic or retain flavors. Water bladder has a...
---
6 pieces total. 2 Sports Caps. The Vapur Sport Cap is a push-pull spout that's perfect for everyday, or active hydration. Each Sport Cap also includes a clear protective dust shield.. 2 Screw Caps. The Vapur Screw Cap is a tight fitting alternative to...
---
Designed for Samsung Galaxy S6 Edge Plus, Samsung Galaxy S6 Edge+ : Designed for your phone, please confirm the model when you buy.. Full Protection : Provide 360 degree protection for your phone, cover each corner and screen will not be smashed and scratched...
---