Petzl Summit 2 Ice Axe
Designed for classical mountaineering, the Petzl Summit 2 Ice Axe is at home on glaciers, snowfields, and technical terrain. . Curved upper shaft for greater clearance on technical terrain-straight lower shaft for better plunging power while on moderate terrain. Hot-forged steel pick and adze. Durable stainless steel spike for plunging in hard snow. Head and spike both equipped with holes for clipping a carabiner or sling. Rugged, durable, anodized 7075 aluminum shaft. Handle cut into shaft for better performance when used on technical ice.
---
Related Products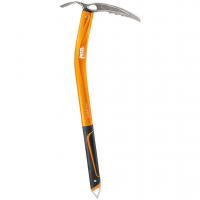 ---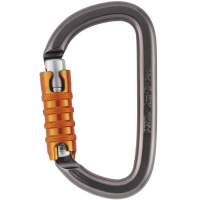 The asymmetrical aluminum Am'D carabiner has a D shape particularly suited for connection to diverse equipment such as descenders or positioning lanyards. Its fluid interior design and Keylock system facilitate manipulations.
---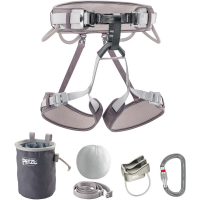 The CORAX kit offers a versatile, easy-to-use, comfortable harness for beginners or for those wanting to progress in climbing, mountaineering, or via ferrata. The kit also contains a belay system composed of an Am'D screw-lock carabiner and a VERSO belay-rappel...
---