Petzl Corax Kit
The CORAX kit offers a versatile, easy-to-use, comfortable harness for beginners or for those wanting to progress in climbing, mountaineering, or via ferrata. The kit also contains a belay system composed of an Am'D screw-lock carabiner and a VERSO belay-rappel device with braking technology that is compatible with a wide range of rope diameters, as well as a BANDI chalkbag and POWER BALL chalkball.. . Ideal introductory kit for climbing. Versatile and adjustable CORAX harness: . . Comfortable, durable construction. Suitable for summer and winter activities. . Kit contents:. . CORAX harness . VERSO belay-rappel device . Am
---
Related Products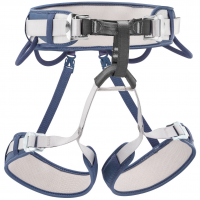 The CORAX is the versatile harness par excellence: easy to use and comfortable, it is designed for rock climbing, mountaineering or via ferrata. This adjustable harness is available in several colors and in two sizes, to fit all tastes and body shapes.....
---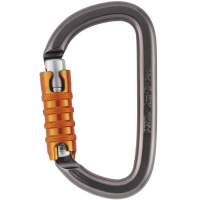 The asymmetrical aluminum Am'D carabiner has a D shape particularly suited for connection to diverse equipment such as descenders or positioning lanyards. Its fluid interior design and Keylock system facilitate manipulations.
---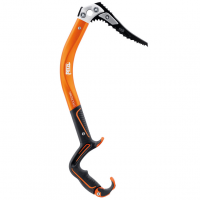 The ERGONOMIC ice axe is designed for steep ice and for dry tooling. The sharp angle of the handle is ideal for prolonged hanging and increases power when pulling. The double handle offers multiple grip modes and stable hand switching. At home on rock...
---