Petzl Am'd Carabiner
The asymmetrical aluminum Am'D carabiner has a D shape particularly suited for connection to diverse equipment such as descenders or positioning lanyards. Its fluid interior design and Keylock system facilitate manipulations.
---
Related Products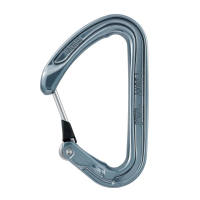 Lightweight carabiners like the Petzl Ange reduce the amount you have to carry up the rockface, the longer the route, the greater the savings.. . The ANGE L carabiner is light (34 g): it is ideal for reducing weight when climbing. It is also useful in...
---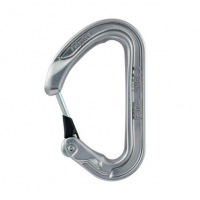 Representing the middle ground between the traditional gate carabiner and the classic wire gate carabiner, the Petzl Ange S weighs an ultralight 28 grams and provides optimal weight/strength ratio.. . Ideal for mountaineering and multipitch climbing where...
---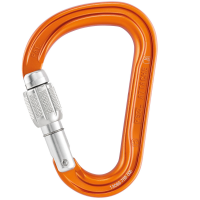 With its compact shape and easy Screw-Lock locking system, the Petzl Attache carabiner is suitable for multiple belay-related uses like connecting your belay device to your harness or belaying with a Munter hitchOptimized for lightness and durability;...
---