Outdoor Research Women's Bugout Infinity Scarf
Can a scarf truly be technical? When it's injected with Insect Shield repellant, it sure can. The lightweight, packable, and cozy Bugout Infinity Scarf wards off insects that can be just as pesky as they are dangerous. Its super-soft, ultralight cotton blends into any travel plans from train to plane to town. And with fun, summer-ready patterns and easy-drape design, you'll find more reasons to wear it outside of the bug-infested swamps trails, and waterways it was designed for.. . . . . Insect Sheild Bug Protection. Breathable. Lightweight. Multiple Configurations. Fabric: 100% cotton. Weight: 1.8oz./52g. Mchine wash. Imported.
---
Related Products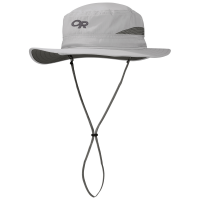 To heck with pesky, biting, swarming, buzzing bugs. The Sentinel Brim Het is treated with Insect Shield(R) and helps protect against mosquitos, tikcs, and other biting insects. A wide brim, mesh vents and lightweight UPF 50+ fabric keeps you covered and...
---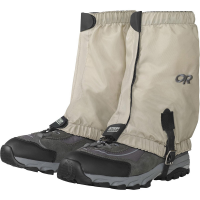 MENS ASSORTED ACCESSORIES > MN GAITERS > M ACC OTHER GAITOR: Outdoor Research Bugout Gaiters
---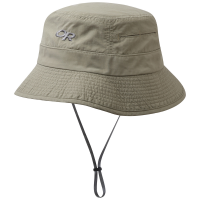 Vented sun protection meets bug-repellent technology with the Men's Bugout Sun Bucket Hat. This best-selling mesh sun hat keeps your head and face protected from pesky insects and harmful UV rays. It is water-resistant and quick-drying, shielding you...
---