Nite Ize Gear Tie, 3 in.
The perfect all-around organizer, the Nite Ize 3 in. Gear Tie puts a colorful twist on organizing, tidying, and wrapping up loose ends. Fully bendable wire interior-strong wire holds its shape. Colorful, durable, soft rubber exterior-wont scratch or mark. Tough rubber shell provides excellent grip. Use in camp, on the boat, in the home, garage, and car-perfect when things need to be secured and organized. Keep computer cords, headphones, and ear buds bundled and untangled. Close produce and snack bags-great for camping to keep trail mix, pasta, and dried foods secure. Waterproof and safe for use in fresh or salt water without damage. UV resistant-will not be damaged or destroyed by extended sun exposure. Use indoors and outdoors in any weather. Twist it, tie it, reuse it -its flexibility makes it endlessly versatile and useful. Pack of four
---
Related Products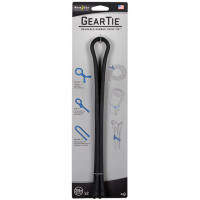 For organizing various larger supplies, have this set of 24 in. ties on hand. A sturdy, bendable wire interior surrounded by a durable yet soft rubber exterior wraps around and twists in place to keep items together, untangled, or out of the way. Here,...
---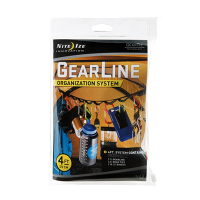 The Nite Ize Gear Line Organization System gives you a place to attach camp gear. It comes with sturdy S-Biner double-gated carabiner clips in alternating sizes, attached to a sturdy loop with reusable twist ties on each end. Attach tools, gear, gadgets...
---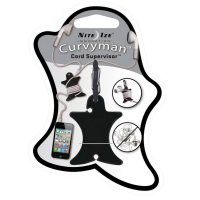 Don't let his cute little shape fool you. When it comes to tangled headsets and knotted-up ear buds, the Nite Ize Curvyman is all business. . Unique durable lightweight plastic shape keeps unruly ear buds and headsets in order. Size #0 plastic S-Biner...
---