Price search results for Nite Ize Gear Tie 3 in. (product no longer available)
---
Related Products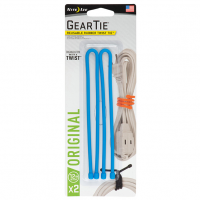 Constructed with a malleable wire interior and a durable rubber exterior, this 12-inch Gear Tie allows you to easily bundle and connect your gear. Featuring a simple wrap-and-twist functionality, this waterproof and reusable tie is dedicated to making...
---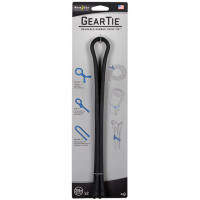 For organizing various larger supplies, have this set of 24 in. ties on hand. A sturdy, bendable wire interior surrounded by a durable yet soft rubber exterior wraps around and twists in place to keep items together, untangled, or out of the way. Here,...
---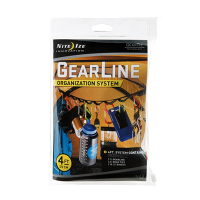 The Nite Ize Gear Line Organization System gives you a place to attach camp gear. It comes with sturdy S-Biner double-gated carabiner clips in alternating sizes, attached to a sturdy loop with reusable twist ties on each end. Attach tools, gear, gadgets...
---