Nite Ize Curvyman
Don't let his cute little shape fool you. When it comes to tangled headsets and knotted-up ear buds, the Nite Ize Curvyman is all business. . Unique durable lightweight plastic shape keeps unruly ear buds and headsets in order. Size #0 plastic S-Biner attachment lets you clip him to your keys, backpack, purse or zipper pull to keep your cords tidy while youre on the go.
---
Related Products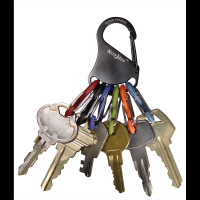 The NITE IZE Key Rack comes with six different-colored plastic S-Biners, perfectly sized to hold 6 separate keys. Packaged with 6 Plastic Size #0 S-Biners - combining the innovation and versatility of the S-Biner to provide unique functionality and access...
---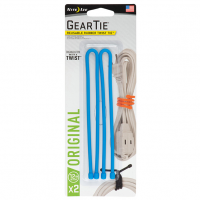 Constructed with a malleable wire interior and a durable rubber exterior, this 12-inch Gear Tie allows you to easily bundle and connect your gear. Featuring a simple wrap-and-twist functionality, this waterproof and reusable tie is dedicated to making...
---
Designed for reliability, this magnetic key box from Nite Ize features magnetic Powerful neodymium magnets holders that HideOut" to any metal surface. The durable waterproof design keeps your contents safe and dry inside the box. Perfect for storing...
---