Nite Ize Big Foot Locker Keyrack
Keep your keys organized with the Nite Ize
---
Related Products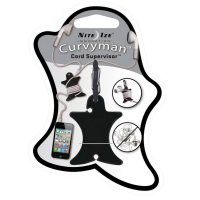 Don't let his cute little shape fool you. When it comes to tangled headsets and knotted-up ear buds, the Nite Ize Curvyman is all business. . Unique durable lightweight plastic shape keeps unruly ear buds and headsets in order. Size #0 plastic S-Biner...
---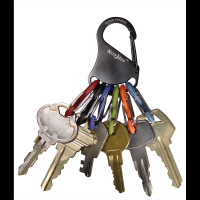 The NITE IZE Key Rack comes with six different-colored plastic S-Biners, perfectly sized to hold 6 separate keys. Packaged with 6 Plastic Size #0 S-Biners - combining the innovation and versatility of the S-Biner to provide unique functionality and access...
---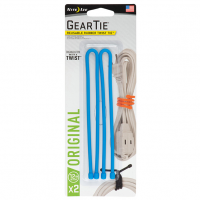 Constructed with a malleable wire interior and a durable rubber exterior, this 12-inch Gear Tie allows you to easily bundle and connect your gear. Featuring a simple wrap-and-twist functionality, this waterproof and reusable tie is dedicated to making...
---