Nite Ize 24 In. Gear Ties, 2 Pack
For organizing various larger supplies, have this set of 24 in. ties on hand. A sturdy, bendable wire interior surrounded by a durable yet soft rubber exterior wraps around and twists in place to keep items together, untangled, or out of the way. Here, indoors or outside, the longer length is ideal for appliance and electronics cords, yoga mats, paint cans, skis, skates, tools, and lighting. . Wire center with a rubber exterior. . Waterproof construction is safe for both fresh and salt conditions. . UV resistant construction prevents fading. . Offers a sturdy grip when twisted and holds its shape. . For various indoor and outdoor uses. . Resistant to scratches and marks. . Reusable. . Imported. .
---
Related Products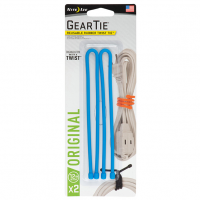 Constructed with a malleable wire interior and a durable rubber exterior, this 12-inch Gear Tie allows you to easily bundle and connect your gear. Featuring a simple wrap-and-twist functionality, this waterproof and reusable tie is dedicated to making...
---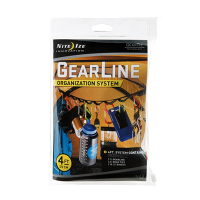 The Nite Ize Gear Line Organization System gives you a place to attach camp gear. It comes with sturdy S-Biner double-gated carabiner clips in alternating sizes, attached to a sturdy loop with reusable twist ties on each end. Attach tools, gear, gadgets...
---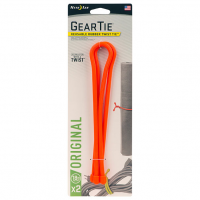 Get organized better, starting with this set of Nite Ize ties. A versatile, soft rubber option, sold in a set of two, offers a durable, waterproof, and UV-resistant construction that can tie up cables, keep your cords together, and close bags, among many...
---