Nikwax Tx.direct Wash-In
Water-based treatment that renews waterproof performance. Designed for outdoor garments and gear. Seals leaky areas with special breathable elastic polymers. Safe to use on all waterproof/breathable fabrics. Fluid amount: 10 ounces (300 ml)
---
Related Products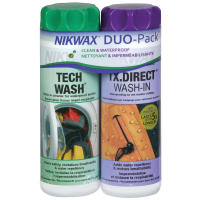 Prolong the life of your gear and optimize outdoor performance with this Nikwax Twin Pack. Tech Wash cleans your waterproof/breathable garments, while TX.Direct restores the DWR (durable water repellent) finish to fabrics without wicking liners. Twin...
---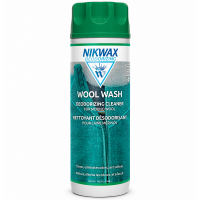 Wash in cleaner for woolen base layers and socks. Nikwax Wool Wash cleans safely, softens, enhances wicking, freshens wool and accelerates drying. Easy to use cleaner for use on wool clothing worn next to the skin. Wool Wash's gentle action lifts out...
---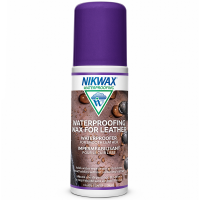 Water-based Nikwax Waterproofing Wax adds water repellency, reduces water absorption, and maintains breathability on smooth leather. . Keeps your smooth leather footwear dry, warm, and comfortable. Solvent- and VOC- (volatile organic compound) free formulation-safe...
---