Nikwax Tech Wash/tx.direct Weatherproofing
Prolong the life of your gear and optimize outdoor performance with this Nikwax Twin Pack. Tech Wash cleans your waterproof/breathable garments, while TX.Direct restores the DWR (durable water repellent) finish to fabrics without wicking liners. Twin Pack includes: Tech Wash and TX.Direct. Tech Wash is a wash-in cleaner for waterproof clothing and equipment. Safely revitalizes breathability and water repellency. Nondetergent soap-use instead of detergents or powder. Lifts out dirt that can attract water and mask water repellent finishes. Suitable for use on all fabrics, including technical textiles. TX.Direct Wash-In restores water repellency to wet-weather outerwear. Adds water-repellency and revives breathability to fabrics without wicking liners. Easy to apply-can be used in a washing machine, no tumble drying required. Water based-environmentally friendly, biodegradable, nonflammable, nonhazardous.
---
Related Products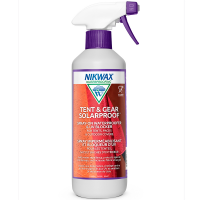 Protect against UV damage and add water repellency to tents packs, panniers, camera bags and other gear with Nikwax Tent and Gear Solarproof. Spray-on application. Maintains or adds water repellency to new or used tents and outdoor gear. Protects tents...
---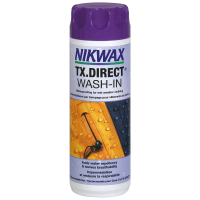 Water-based treatment that renews waterproof performance. Designed for outdoor garments and gear. Seals leaky areas with special breathable elastic polymers. Safe to use on all waterproof/breathable fabrics. Fluid amount: 10 ounces (300 ml)
---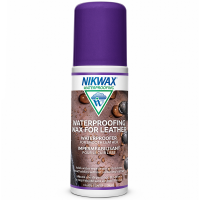 Water-based Nikwax Waterproofing Wax adds water repellency, reduces water absorption, and maintains breathability on smooth leather. . Keeps your smooth leather footwear dry, warm, and comfortable. Solvent- and VOC- (volatile organic compound) free formulation-safe...
---