Nikwax Footwear Cleaning Gel
An easy-to-use cleaner for all outdoor and sports footwear, including shoes and boots made of smooth leather, suede, nubuck, or fabric. . . . . Cleans and revitalizes. Recommended for Gore-Tex. Sponge-on applicator. Fluid weight: 4.2 fl. ounces.
---
Related Products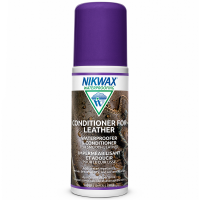 An easy-to-use waterproof conditioner for all full-grain leather footwear. Softens, revives breathablity, and waterproofs. Recommended for leather/Gore-Tex footwear. Water based. No propellant gases; nontoxic. Sponge-on applicator. 4.2 fluid ounces
---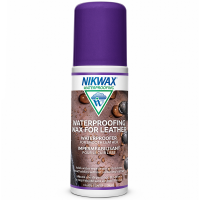 Water-based Nikwax Waterproofing Wax adds water repellency, reduces water absorption, and maintains breathability on smooth leather. . Keeps your smooth leather footwear dry, warm, and comfortable. Solvent- and VOC- (volatile organic compound) free formulation-safe...
---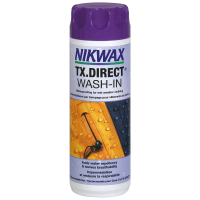 Water-based treatment that renews waterproof performance. Designed for outdoor garments and gear. Seals leaky areas with special breathable elastic polymers. Safe to use on all waterproof/breathable fabrics. Fluid amount: 10 ounces (300 ml)
---