Nike Women's Laser Crossback One Piece Swimsuit
Exercise to adventure, this medium-coverage swimsuit featuring a crisscross back handles everything that comes its way. A stretchy, supportive design meant for a full range of motion meets the demands of your bi-weekly lap sessions at the pool, and once vacation rolls around, it's ready for paddling trips and swimming in the ocean.. . . . . Nylon/Spandex blend. Medium Bust Support: Regular straps for more support and comfort. Standard Leg Opening: Engineered to maximize coverage and range of motion. Moderate Coverage: Offers more overall back and bottom coverage without sacrificing your range of motion. Embroidered Swoosh on front. Color-blocked design. Crisscross back. Hand wash. Imported.
---
Related Products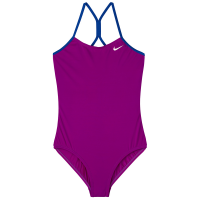 Colorful enough for play, and ready for the swim team, this one-piece seamlessly transitions from casual days at the pool to performance situations. Here, a racerback, flatlock seams, and stretchy tricot material go along with her movements, while bright...
---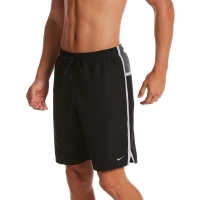 Nike Swim Men's Diverge 9 in. Trunk offers a great balance of style and practical performance features. Featuring a longer leg, the men's swim shorts are made with punched woven fabric and functional leg vents to boost breathability, and they have a durable...
---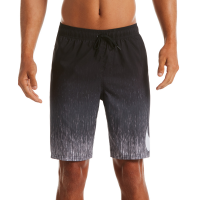 The Breaker 9 in. Volley Shorts feature.quick-drying fabric for comfort in and out of the water. Wear these colorful volley shorts to the pool, the beach, the lake or wherever you prefer to take a dip.. . . . . Elastic waist with exterior drawstring....
---