NRS Men's 2.0 Farmer John Wetsuit - Size XS
Sometimes less is more. The NRS Men's 2.0 Farmer John Wetsuit provides an excellent amount of protection for cooler conditions without the bulk or restrictiveness of thicker suits. . This product ships directly from NRS and will leave their warehouse in 2-3 business days. Eligible for UPS ground shipping only. . . . High-stretch 2 mm neoprene keeps you warm in cooler conditions without unnecessary bulk, while the smooth nylon interior is comfortable against bare skin.. . Generous armholes give you excellent freedom of movement.. . Durable flat-lock seams lie flat on your skin for greater comfort.. . Our Fuse Cut
---
Related Products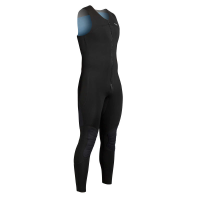 The NRS Men's 3.0 Farmer John Wetsuit is a staple of gear bags around the world. Our most popular wetsuit, it provides excellent comfort and warmth at a price that won't break the bank. . This product ships directly from NRS and will leave their warehouse...
---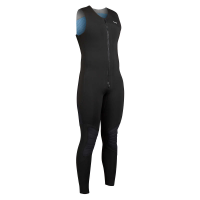 Purpose-built with paddle-specific features the surf-wear brands can't match, the NRS Men's 3.0 Ultra John Wetsuit defines in.top of the line. in. You won't find a more comfortable, durable or warmer 3 mm sleeveless wetsuit anywhere. . This product ships...
--- With its exceptional warmth and durability the NRS Farmer Bill Wetsuit is the choice of outfitters all over the world.. . . . . 3 mm nylon-coated neoprene offers excellent comfort and warmth. Over-the-shoulder Farmer Bill style delivers excellent mobility...
---