Mountain House Rice And Chicken Freeze-Dried Meal
No matter the adventure, you need carbs and protein to keep you energized - and that's exactly what you'll get with Mountain House Rice and Chicken. Made with tender cooked chicken, zesty pimientos and hearty rice, this best-selling favorite has fueled explorers through power outages, snow storms, backpacking excursions, and even those nights where you just can't seem to get off the couch to cook. Just add hot water and you'll be ready to enjoy a delicious, satisfying meal in minutes.. . . . . 2 Servings. Pouch - Take your favorite meal wherever you go with our convenient Pouch size. Perfect for camping trips where you don't feel like lugging a cooler around.. Gluten Free.
---
Related Products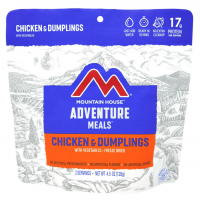 Mountain House Freeze Dried Chicken and Dumplings is a new twist on an old Southern favorite. With layers of chicken, vegetables and fluffy dumplings in a white gravy, this recipe gives you that home-cooked flavor you've been craving. The Pouch size makes...
---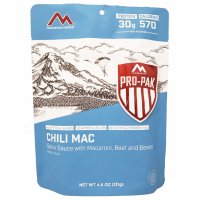 Whether you're trekking the Sierra Nevado or completing a success mission, our Mountain House Chili Mac is an insanely delicious meal that's guaranteed to fill you right up at the end of a long day. Made with pillowy macaroni noodles, savory precooked...
---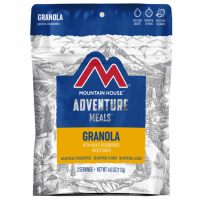 Our freeze-dried granola makes the perfect breakfast, snack or even dessert when you're craving something slightly sweet. Made with real blueberries, crunchy oats and powdered milk, Mountain House's Blueberry Granola has fueled everyone from United States...
---