Mountain House Granola W/ Milk & Blueberries Freeze-Dried Meal
Our freeze-dried granola makes the perfect breakfast, snack or even dessert when you're craving something slightly sweet. Made with real blueberries, crunchy oats and powdered milk, Mountain House's Blueberry Granola has fueled everyone from United States Special Forces to explorers on Antarctic expeditions and everywhere in between. Simply add hot or cold water to eat as a cereal, or skip the prep altogether and enjoy it by itself.. . . . . 2 Servings. Pouch - Our Pouches are convenient enough to stash in your backpack or pocket. The best part? You can dig in straight from the pouch.. Contains: Treenut (coconut), milk, wheat.
---
Related Products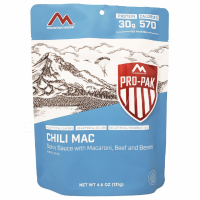 Whether you're trekking the Sierra Nevado or completing a success mission, our Mountain House Chili Mac is an insanely delicious meal that's guaranteed to fill you right up at the end of a long day. Made with pillowy macaroni noodles, savory precooked...
---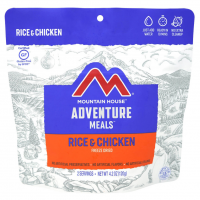 No matter the adventure, you need carbs and protein to keep you energized - and that's exactly what you'll get with Mountain House Rice and Chicken. Made with tender cooked chicken, zesty pimientos and hearty rice, this best-selling favorite has fueled...
---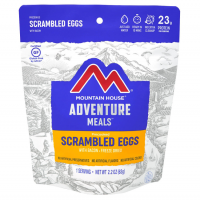 Take all the prep work out of breakfast with our freeze-dried scrambled eggs and bacon. Just add hot water and you'll be ready to dig in to this classic hot breakfast anywhere under any circumstances. Our freeze-dried eggs and bacon are available in three...
---