MightyMo Cooking System
Jetboil scaled down their size while still packing power when they created the MightyMo Cooking System. This canister stove features a simmer control that's hard to believe on such a small stove, as well as 10,000BTU/h power output. Couple the MightMo with Jetboil's FluxRing Fry Pan or FluxRing Cooking Pot for cooking efficiency that you'll love. PRODUCT FEATURES: Height: 6.5 in Item Weight: 3.3oz (95g) Volume: Open Platform Boil Time: 3 minutes per 1 liter in FluxRing Cooking Pot (avg. over the life of Jetpower can) Water Boiled: 12 liters per 100 g Jet Canister Dimensions: 4.1 x6.5 (104 mm x 165 mm)* *System weight excludes fuel stabilizer Stabilizer Weight: 0.9 oz (27 g) Power: 10,000BTU/h Canister fuel not included MTYM , jetboil MightyMo Cooking Systems , MightyMo Cooking System jetboils , jetboil MightyMo Systems , MightyMo System jetboils , jetboil MightyMos , MightyMo jetboils , jetboil MightyMo stoves , MightyMo stove jetboils , jetboil MightyMo stove systems , MightyMo stove system jetboils , stoves , canister fuel , canister fuel stoves , canister stoves , camping stoves , camping canister fuel , camping canister fuel stoves , camping canister stoves , hiking stoves , hiking canister fuel , hiking canister fuel stoves , hiking canister stoves , backpacking stoves , backpacking canister fuel , backpacking canister fuel stoves , backpacking canister stoves , jetboil stoves , jetboil canister fuel , jetboil canister fuel stoves , jetboil canister stoves , jetboil camping stoves , jetboil camping canister fuel , jetboil camping canister fuel stoves , jetboil camping canister stoves , jetboil hiking stoves , jetboil hiking canister fuel , jetboil hiking canister fuel stoves , jetboil hiking canister stoves , jetboil backpacking stoves , jetboil backpacking canister fuel , jetboil backpacking canister fuel stoves , jetboil backpacking canister stoves
---
Related Products Originating from the original Jetboil cook systems, the Zip is a lightweight and simple cook system small enough to fit in your overnight or day packs. With the ability to boil .5L of water in roughly two and a half minutes, the Zip is an efficient tool...
---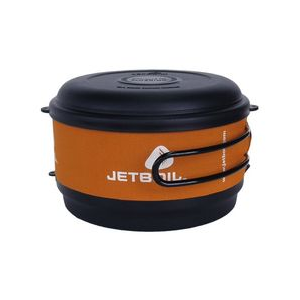 Jetboil has made cooking in the backcountry fun and easy with the FluxRing Cooking Pot. With Jetboil s FluxRing technology the pot heats evenly and efficiently, for convenience and ease. PRODUCT FEATURES: CPT15 , jetboil 1.5L FluxRing Cooking Pots , 1.5L...
--- Whenever there's two of you taking the journey, it only makes sense to have two cups when you guys decide to chow down, and Jetboil wants to keep you both covered, which is why they crafted their 1 Liter tall Spare Cup. To keep dinner warm, this cup utilizes...
---