MSR Whisperlite Universal Stove
MSR Backpacking Canister Stoves Whisperlite Universal Stove 6630. Fuel-specific jets and fuel source couplers let it burn just about anything anywhere. A trail-friendly light and packable design and capacity to burn an inverted canister for improved performance make it unique in its class. Canister and fuel bottle not Included.
---
Related Products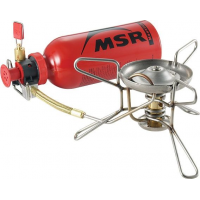 MSR Backpacking Liquid Fuel Stoves Whisperlite Stove 11782.
---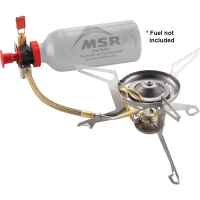 Redesigned for a lighter trail weight, the MSR WhisperLite International represents the gold standard for multi-fuel stoves. . Aluminum mixer tube and stainless steel legs reduce trail weight by 10%. Able to burn white gas, kerosene, and unleaded auto...
---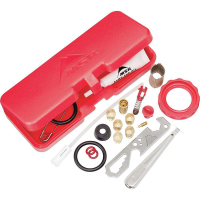 Be prepared for anything with the MSR WhisperLite Expedition Service Kit, and you will always have a hot meal. . An extended trip far away from home is no place to realize that you forgot to replace that worn-out O-ring. Service kits provide comprehensive...
---