MSR Whisperlite International Stove
MSR Backpacking Liquid Fuel Stoves Whisperlite International Stove 6633. The upgraded MSR Whisperlite International multi-fuel stove takes advantage of nearly 20 years of proven field use and feedback to make one of MSR's most versatile stoves even better. The most notable improvement is a one-piece stamped stainless steel leg assembly that boosts stability and simplifies maintenance while also reducing weight.
---
Related Products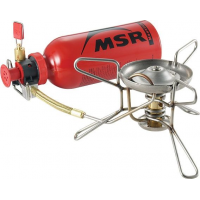 MSR Backpacking Liquid Fuel Stoves Whisperlite Stove 11782.
---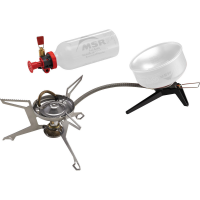 The legend continues with the MSR WhisperLite Universal that combines canister and liquid fuel capabilities into one package.Winner of Backpacker Magazine's 2012 Editor's choice Award. . Fuel specific jets and fuel cource coupler let you burn liquid fuel...
---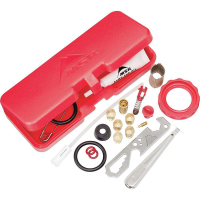 Be prepared for anything with the MSR WhisperLite Expedition Service Kit, and you will always have a hot meal. . An extended trip far away from home is no place to realize that you forgot to replace that worn-out O-ring. Service kits provide comprehensive...
---