MSR WhisperLite Expedition Service Kit
Be prepared for anything with the MSR WhisperLite Expedition Service Kit, and you will always have a hot meal. . An extended trip far away from home is no place to realize that you forgot to replace that worn-out O-ring. Service kits provide comprehensive maintenance and repair solutions for your liquid-fuel stove and pump in places where failure is not an option
---
Related Products Keep your XGK(TM) Expedition stove cooking with this comprehensive maintenance and spare-parts kit intended for extreme or extended trips.
---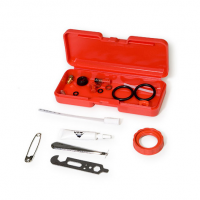 Built for extended treks, this service kit is packed with plenty of tools and spare parts to keep your MSR SimmerLite stove functioning at peak efficiency over the long haul. . Includes jet and cable tool, two complete sets of O-rings. Pump cup oil, safety...
---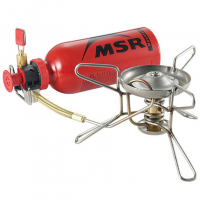 The legendary MSR WhisperLite stove, that has proven the most reliable and durable liquid fuel stove for over 20 years. . Featuring self-cleaning Shaker Jet technology to keep burning strong even with dirty fuel. Shaker Jet technology and smart engineering...
---