MSR Guardian Purifier Hose Kit
Guardian Purifier replacement hose kit. The 48
---
Related Products A Backpacker Magazine 2016 Editors' Choice winner, the MSR Guardian Purifier physically removes viruses, bacteria, protozoa and dirt quickly and easily on backpacking trips and international travel.
---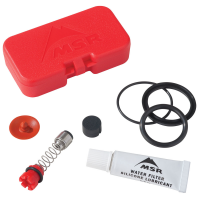 All the necessary components and instructions required to maintain your Guardian purifier
---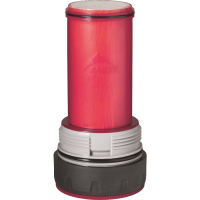 This replacement filter cartridge restores your Guardian Purifier
---
If the Time comes to replace the hoses on your guardian the dual hose replacement kit has you covered. One hose is for the inlet and the other Dirty water outlet hose is used for the purifier's self-cleaning system. Dual hose (connected) measures 48 inch...
---
Microfilter water filter pump for hiking, backpacking, camping, travel, survival, and emergency preparedness. Replaceable carbon and ceramic filter removes bacteria, protozoa, organic compounds, and particulate, delivering clean, taste and odor-free water....
---