MSR 2.5L Ceramic Pot
Featuring a durable ceramic nonstick surface for kitchen-quality performance, this larger aluminum pot adds capacity for 2-3 people, snow-melting, and boiling water fast. The pot can nest up to three of MSR
---
Related Products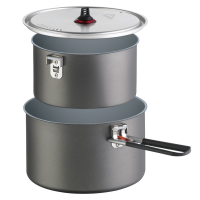 The Ceramic 2-Pot aluminum set makes it easier than ever to cook like you do at home while in the backcountry, thanks to its premium ceramic nonstick surface. Together, the 2.5 liter and 1.5 liter pots handle a range of wilderness meals, and offer convenient,...
---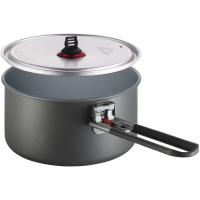 This lightweight 1.3-liter aluminum pot features a durable ceramic nonstick surface and is sized perfectly for the minimalist meals favored by solo backpackers. Ceramic Nonstick: The toughest nonstick coating is scratch-resistant, easy to clean, and handles...
---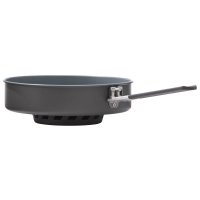 Pan-fry or saute veggies, simmer sauces, and cook breakfast at camp like a pro with this 8??? skillet designed for WindBurner Stove Systems. Featuring an enclosed, heat-capturing ring on the bottom and a nonstick ceramic surface, this hard-anodized aluminum...
---