Mpowerd Luci Color Inflatable Solar Lantern
Whether you're relaxing on the dock or going for an evening swim after a long day's hike, the solar powered Luci Aura will light up your night. Built with nine modes and eight unique colors, this lightweight and collapsible light will help you achieve a colorful ambiance wherever your adventure takes you. Solar powered with rechargeable battery included. Lightweight and collapsible for easy transport. Made from waterproof and shatterproof material for durability. Frosted glitter finish. 9 modes feature 8 unique colors and 1 color spectrum cycle mode for customization to your needs. Colors included are red, green, blue, purple, yellow, cyan, orange, and bright white. Floats in water to illuminate the area. Lights an area of 150 sq. ft.. Charges in 8 hours when facing sunlight. 6 hr. total run time. Retains 95% of charge per month when in storage. Waterproof IP67 rating. 50 lumens. Weight: 4 oz..
---
Related Products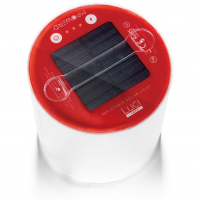 Luci EMRG is an inflatable, pocket-sized lantern, flashlight, and emergency light all-in-one. Needing only sunlight to stay charged, Luci EMRG shines reliably through storms, blackouts, roadside trouble or whenever you need light. Waterproof, lightweight,...
---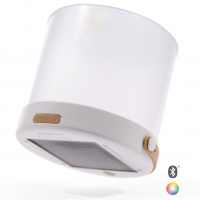 The sun just got a little brighter. This solar-powered Luci light is MPOWERD's first smart light. Pair with your phone to control the lights, preset moods, and more! With a sleeker, more stylish design, the Luci Connect is ready for anything - from outdoors...
---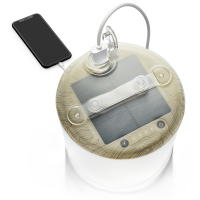 With a warm, natural glow, the Luci Pro Series: Lux effortlessly combines versatility, durability, and elegant design to make every adventure epic. Now with mobile charging through a two-way USB port, it takes you farther than ever before! Harness the...
---