Leki Journey Lite Trekking Pole
Bring this lightweight, adjustable trekking pole and head off to the trails, woods, glacially carved valleys, and distant vistas. The lightweight aluminum shaft adjusts with two rugged Speed Lock clamps. Shrink it down to 39 inches for travel and extend it all the way to 53.1 inches for hiking. The metal tip and trekking basket provide reliable traction on slick and the soft rubber grip and Lock Security strap provide all day comfort. Made of HTS 6.0 Aluminum. Aergno Evocon rubber grip. Carbide Tip. Matte and Eloxal finish. Speed Lock System. Dynamic Suspension System (DSS). LEKI Trekking Basket. Adjustable length. Imported.
---
Related Products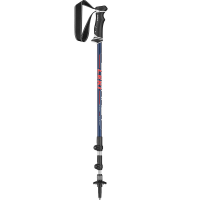 This anti-shock trekking pole is made of durable aluminum and features user friendly external locks, joint-saving shock absorbers, and rubber Evocon grips. The Evocon grips have an ergonomic shape and a quick-release strap system for safety. The pole...
---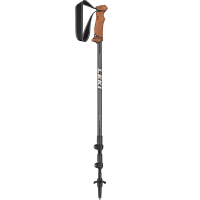 The Leki Legacy Lite Cor-Tec Trekking Pole
---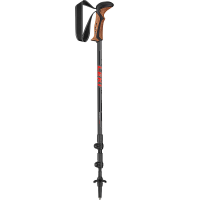 Bring this adjustable trekking pole with you on your next hike. It offers reliable performance on the trail, with a carbide tip that grips on both wet and dry surfaces. The locking system offers easy adjustment at a low weight and the pole can adjust...
---