Kershaw Knives 7.75in Launch 2 Folding Knife, 3.25in Stonewashed Blade
Kershaw Knives Camp & Hike 7.75in Launch 2 Folding Knife 3.25in Stonewashed Blade 7200. Then look into Kershaw's Launch 2. This automatic knife features CPM154 blade steel a strong opening kick and is made-in-the-USA at Kershaws Tualatin Oregon manufacturing facility. The CPM154 powdered metallurgy blade steel has more uniform distribution of carbidesso it takes and holds an excellent edge. It also provides good corrosion resistance wear resistance and toughness. The blade is stonewashed to hide use-scratches and fingerprints. To lighten the Launch 2's weight the handles are durable anodized aluminum and are contoured to fit snugly in the hand. A reversible pocketclip is included. For left-handed use use your index finger instead of your thumb to press the blade-release/lock button. The Launch 2 opens with a push button which is recessed so that it is level with the flat of the handle. This is a safety feature and makes it harder for the knives to accidentally deploy. Nevertheless automatic knives are dangerous and should be handled with extreme caution in all circumstances. Comply with all local State and Federal regulations regarding the purchase owning carrying and transportation of automatic knives.
| Stockist | Catalogue Product Name | Price | |
| --- | --- | --- | --- |
| CampSaver | Kershaw Knives 7.75in Launch 2 Folding Knife, 3.25in Stonewashed Blade | 99.99 | |
Price:
99.99 from
CampSaver
---
Related Products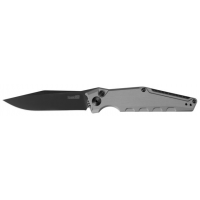 Kershaw Knives Camp & Hike Launch 7 Folding Knife DLC Coated 3.75in Blade 7900GRYBLK. With a long 3.75-inch clip-point blade of CPM 154 the Launch 7 offers a long lean profile. The steel is the powdered metallurgy version of the popular 154 CM knife steel....
---
Kershaw Knives Camp & Hike Natrix Folding Knife Copper 7006CU. Thats right. The new Kershaw Natrix is based on brother brand Zero Tolerances 0770 which itself was inspired by the award-winning ZT 0777. The design hasapparentlybeen the envy of certain...
---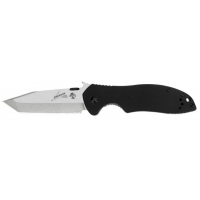 Kershaw Knives Camp & Hike CQC-7K Folding knife3.25inSatin/Stonewash Bladeblack G10 Textured Handle. The CQC-7K features a modified tanto blade for both slicing and punching capability. The blade has two finishes: a satin finish on the upper and a stonewashed...
---