Karrimor Audio Belt
Keep your valuables safe in this Karrimor belt designed with two front zipped pockets and an expandable clasp waistband. Added to this, the front pockets boast a headphone port, letting you listen to your motivational music while you're out on a run. . . Adjustable waist. Clasp fastening. Mesh paneling for breathability. Two zippered pockets. Headphone port. Reflective strips . Imported.
---
Related Products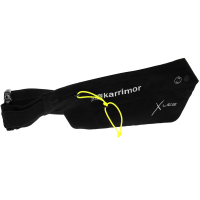 The Karrimor X Lite Audio Running Belt is designed with two zippered pockets on the front and a stretchable buckle closure on the waist. Added to this, the audio belt boasts a headphone port on the front zippered pocket, letting you listen to motivational...
--- Stay hydrated and keep your valuables safe while you're on a run with this Karrimor belt featuring a bottle compartment with a secure elastic placement strap. Added to this, the bottle belt includes a sipped front pocket with a headphone port and an adjustable,...
---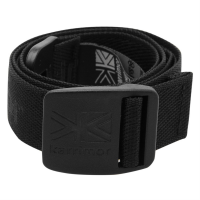 Ensure your pants are comfortable and secure before you embark on your next hiking adventure with this Karrimor Belt featuring a low-profile buckle teamed with a webbed design.. . Hiking belt. Jacquard webbing . Low-profile buckle . 1 1/4 inch thick ....
---