Price search results for Jetboil 1.8 L Spare Cup (product no longer available)
---
Related Products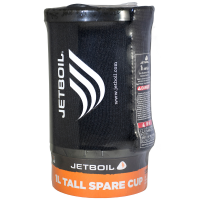 An extra 1-quart cooking cup for the Jetboil Sumo, Minimo, Flash, Zip, Personal Cooking System (PCS), and Group Cooking System (GCS). Perfect for two people using just one Jetboil stove. . . . . . This FluxRing enabled mug lets you save weight by sharing...
--- Whenever there's two of you taking the journey, it only makes sense to have two cups when you guys decide to chow down, and Jetboil wants to keep you both covered, which is why they crafted their 1 Liter tall Spare Cup. To keep dinner warm, this cup utilizes...
---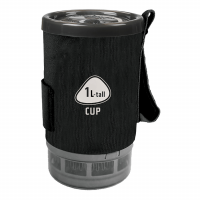 Need an extra cup? The Jetboil FluxRing Spare Cup offers cross compatibility and flexibility, for use with SUMO, MiniMo, Flash, Zip, PCS and GCS Jetboil systems. ?
---