Jetboil 1.5 L Gcs Cook Pot
Convert your Jetboil Personal Cooking System to a more traditional set up with this cook pot designed for the Group Cooking System. Featuring FluxRing technology, the pot will boil 2 cups of water in 2 minutes. Ideal for melting snow, family camping, or light and fast hiking. . FluxRing technology functions like a heat exchanger, directing heat into your food, rather than into the air as waste. 1.5 liter pot is made of hard anodized aluminum for efficient heat transfer and easy cleanup. Removable and washable neoprene cozy keeps your food warm; integrated pot handles eliminate the weight of a pot gripper. Pot and ring cover protect the system for storage in your pack. Works with both the Jetboil GCS (Group Cooking System) and PCS (Personal Cooking System, which requires the Jetboil Pot Support). Measures 7 x 4.5 in.
---
Related Products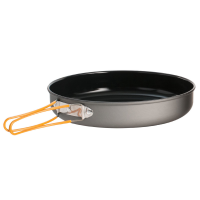 The high wall design of the 10
---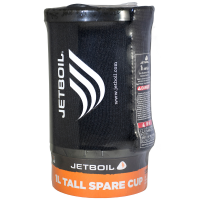 An extra 1-quart cooking cup for the Jetboil Sumo, Minimo, Flash, Zip, Personal Cooking System (PCS), and Group Cooking System (GCS). Perfect for two people using just one Jetboil stove. . . . . . This FluxRing enabled mug lets you save weight by sharing...
---
The Fuel Can Stabilizer provides a stable base for Jetboil stoves when they are being used on uneven surfaces.
---