Helium Emergency Bivy Paprika
Even with an ideal forecast and immaculate itinerary, adventures can go wrong. Nobody wants to plan for the unexpected overnight bivouac, much less pack for it. Enter the Outdoor Research Helium Emergency Bivy: The ultralight emergency shelter system that you'll barely even notice is there. Using the completely waterproof and seam-taped protection of Pertex Shield+, this simple tube-like construction uses a cinch closure to seal out the elements and save on bulk.
---
Related Products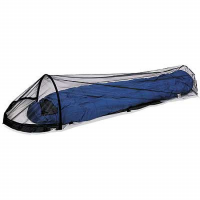 Few things are worse than sleeping in warm, sticky weather all bundled up just to protect yourself from the bugs; in the Bug Bivy from Outdoor Research, you can sleep in your birthday suit without a worry. An absolute must for trekking in the tropics.
---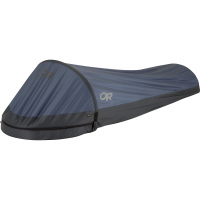 Respiration Positive fabric on the Outdoor Research Alpine Bivy protects you from rain and snow without collecting interior condensation. The overlapped zipper opening lets you breathe freely without letting in the weather, and a single pole can be used...
---