Grivel Air Tech New Classic Crampons
Ten points in contact with the ice while you are walking, 12 points that bite into the slope during traverses. This has been made possible because the third pair of points are shorter and wider apart. On the top of this the last two front points have a double angulation to maintain bite when descending or traversing. The crampon points are short and designed for the new requirements of "mixed modern's" alternating ice and rock. FeaturesWeight: 888 grams 31.3 oz. Size: 35-46 (Women's 4.5 to Men's 13) CE and UIAA Certified Antibott Included Materials: cromoly steel Item No. 3069794
---
Related Products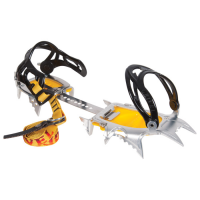 Grivel used strong and advanced materials with some of its forward-thing technologies when developing this set of crampons best for alpine activities where weight is a major factor. In use, 10 points come in contact with the snow as you walk, and 12 bite...
---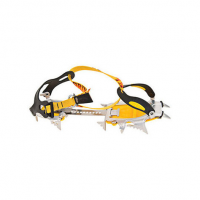 Grivel's Air Tech Light Crampons are designed for ski touring, competitive ski mountaineering, classical mountaineering routes, and high-altitude or distant expeditions where weight is the determining factor.. . This product will be shipped directly from...
---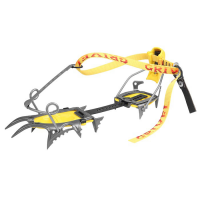 This advanced, all-conditions crampon gives new meaning to versatility. As you walk, 10 points come in contact with the ice, and as you go up slopes and traverses, 12 points are there to assist you along. How does this work? Grivel added a third pair...
---