Goal Zero Light-A-Life Mini Shade, (4 Pack)
Swap out the shade on the Light-a-Life Mini LED Light. Personalize it with flexible, colored shades. Easy to slide on-and-off silicone shades creates a soft colored ambient light while directing a bright spotlight where you need it. 4 silicone shades. 4 pack colored shades. Uses with Light-a-Life mini. Imported.
---
Related Products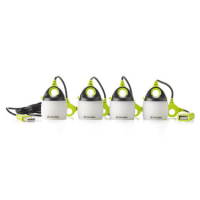 This set of four 110-lumen LEDs offers an adaptable lighting source that's amplified through its chainable feature. While USB ports let you connect up to two lights together, each device continues to operate independently. Outdoors, Area Light delivers...
---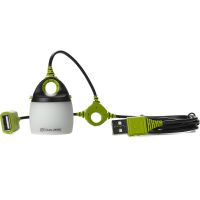 When you need light at the campsite, be ready with this lightweight and chainable mini-USB lantern. Generating 110 lumens, it can illuminate a greater area or, with the collapsible diffuser, offers a softer beam for tent usage.. . 110 lumens. 1.75W power...
---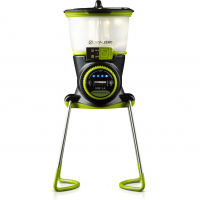 The powerful Lighthouse Mini Lantern and USB Power Hub commands attention and proves smaller is better. It's dimmable and runs for over 500 hours on low - not to mention, it'll charge your gear.. . USB rechargeable lantern and phone recharger all in one.....
---