Gerber Hatchet, 17.5 In
This evolved hatchet features efficient strength in a slim profile. With a new black PTFE coating on the blade and a unique grind technique, the steel blade is sharper than ever. Expect clean cuts far longer than average from this smart axe, for use at the campsite and beyond. . This product will be shipped directly from Liberty Mountain and will leave their warehouse in 2-3 business days. Eligible for UPS ground shipping only. . . . Overall Length: 17.3". . Weight: 32.6 oz.. . Head Material: Forged Steel. . Handle Material: Glass-Filled Nylon. . Composite Handle is Extremely Durable and Lightweight. . Soft Touch Handle Over-mold for Comfort and Ease of Use. . Made in Finland. .
---
Related Products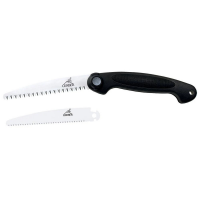 Working on the principle that two is better than one, the Gerber Exchange-A-Saw has two blades to better suit sawing different materials. . General purpose course blade cuts quickly through soft woods. Fine blade is perfect for hard woods and big game...
---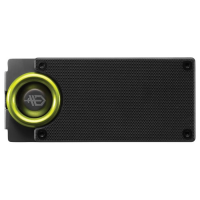 Slim, portable, and holding up to five credit cards in the clip, this tool also contains a discreet 1.75 inch fine edge blade. Easily stored in your pocket and simple to deploy, this tool is seamlessly integrated into any daily task. . . . . . This product...
---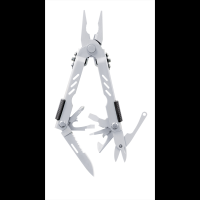 The Gerber Compact Sport Multi-Plier 400 multitool is compact and lightweight, and its stainless steel hardware-including Fiskars scissors and one-handed opening pliers-is super durable and easy to use. Built with all stainless steel components. Patented...
---