Gerber Exchange-A-Saw
Working on the principle that two is better than one, the Gerber Exchange-A-Saw has two blades to better suit sawing different materials. . General purpose course blade cuts quickly through soft woods. Fine blade is perfect for hard woods and big game bones. Stainless steel blade prevents keeps away corrosion in the field. Hi-Carbon content blade sharpened for a long effective life in the field. Non-slip Kraton rubber grip. Overall length is 14.21 in.. Blade length 6.25 in.
---
Related Products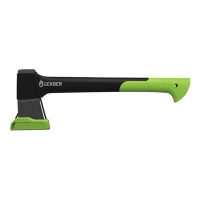 This evolved hatchet features efficient strength in a slim profile. With a new black PTFE coating on the blade and a unique grind technique, the steel blade is sharper than ever. Expect clean cuts far longer than average from this smart axe, for use at...
---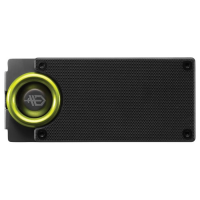 Slim, portable, and holding up to five credit cards in the clip, this tool also contains a discreet 1.75 inch fine edge blade. Easily stored in your pocket and simple to deploy, this tool is seamlessly integrated into any daily task. . . . . . This product...
---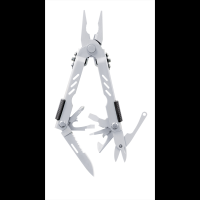 The Gerber Compact Sport Multi-Plier 400 multitool is compact and lightweight, and its stainless steel hardware-including Fiskars scissors and one-handed opening pliers-is super durable and easy to use. Built with all stainless steel components. Patented...
---