Price search results for EmberLit Emberlit Fire Starting Kit Tools (product no longer available)
---
Related Products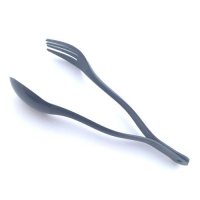 EmberLit Camp & Hike Sprongs-Slate SPRG6510210. Spoon fork and tongs conveniently together at last. Tired of burned fingers from trying to work with a hot pot? How about getting food all over your hands trying to reach the bottom of a MRE or dehydrated...
---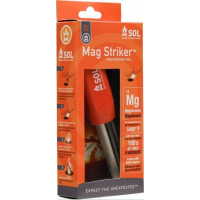 SOL Camp & Hike Mag Striker All-in-one Multi-purpose Fire Starting Tool 01401241. Build a roaring fire in any condition with the robust easy to hold striker. Start your fire with the magnesium rod shavings that when lit are hot enough (5400 degrees Fahrenheit)...
---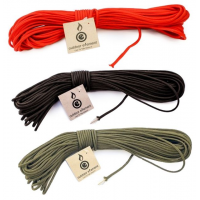 Outdoor Element Camp & Hike Fire-Starting Paracord Para100 Black P100B. Dont be caught in the outdoors without it. Features/Specifications: Custom made in specialized factories Supports up to 550 pounds Contains 2 strands of 20 lbs braided fishing line...
---
Hinged metal char cloth container. Includes a MerkWares Pendant Steel Striker flint rock fresnel lens, several feet of jute twine, and cotton rope.. carbon steel professionally heat treated to the optimal hardness for throwing showers of hot sparks.
---