Edelweiss Transport 45 Pack
This heavy-duty gear bag keeps everything together and protected from the elements with welded PVC construction. Ensuring you remain comfortable are adjustable, ergonomic shoulder straps, while a cord closure gives you easy access to supplies inside. Specifically for the outdoors, a reinforced base with three holes offers an option for draining out water.. . This product will be shipped directly from Edelweiss and will leave their warehouse in 2-3 business days. Eligible for ground shipping only. . Fully PVC construction. . Equipped with ergonomic, adjustable shoulder straps. . Durable side handle lets you grab bag. . With an external hanging loop and handle. . Zippered pockets added under cover and on front. . Weighs 1,250g. . Holds 45L/2,750 cu. in.. . Imported. .
---
Related Products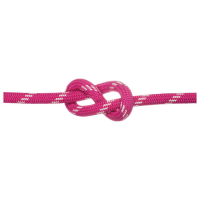 The Edelweiss Curve 9.8mm is a high-performing and dependable rope. As an optimal single-rope for sport and trad climbing, the Curve's performance characteristics have been optimized for fast progression to a higher level of climbing. The combination...
---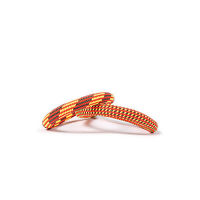 Ideal for use on long, hard routes, the Edelweiss Energy Arc 9.5mm climbing rope is perfect for climbers seeking to take things to a new level. This rope is lightweight and dedicated to performance with Perform 3 optimized braiding and thread torsion...
---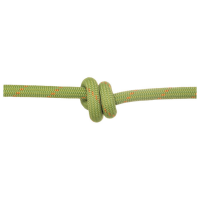 The O-Flex has a high-tech core specially designed for indoor climbers. The core cables are wound together in a helix pattern to form a core that retains the ropes roundness better than traditional climbing ropes. This is important to rope longevity in...
---