Charles River Canoe And Kayak Guide
Get your boat and get ready to develop a new appreciation for the Charles River. The Charles River Canoe and Kayak Guide, a Charles River Watershed Association publication, will take you from one end of the river to the other, whether you want to do it in one trip or as several day trips. Includes 10 maps covering paddling trips ranging from 1.3 miles to 9.5 miles. Maps show launch sites, dams, and portages. Provides emergency phone numbers and safety tips. Printed on synthetic paper; waterproof, stainproof, and tear-resistant. 8.5 x 3.5 x 0.2 in.
---
Related Products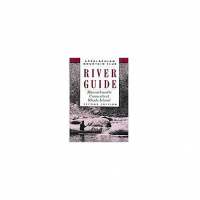 From challenging white-water rapids to serene streams, this guide is ideal for canoeists and kayakers of all abilities. Completely updated and revised, its easy-to-use format makes river selection and trip planning effortless. Rivers and their tributaries...
---
Detailed river descriptions and an easy-to-use format make river selection and trip planning for nearly 4,000 miles of Maine rivers effortless. Ideal for canoeists and kayakers, both touring and whitewater. Covers 149 rivers and their tributaries. Maps;...
---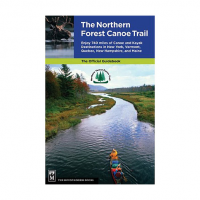 The Northern Forest Canoe Trail (NFCT) links the waterways of New York, Vermont, Quebec, New Hampshire, and Maine-740 miles of nationally recognized waterways. This is the first official guidebook to this phenomenal trail. . Novice and expert, canoeist...
---