Carhartt Men's 6-Inch Waterproof Work Boots, Brown
Men's, Leather, Waterproof Breathable, Non-Safety Toe Work Boot. . . . This product will be shipped directly from Carhartt and will leave their warehouse in 2-3 business days. Eligible for ground shipping only. . . . Brown oil tanned leather. . FastDry
---
Related Products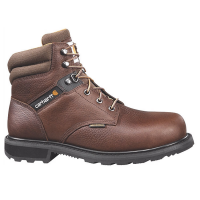 Let nothing stand in the way of your performance. With these waterproof work boots laced up, the strength you need to not just get through the job but to do it all well is right where you need it to be. Here, FastDry
---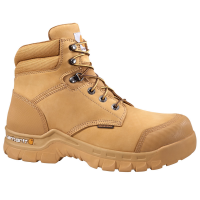 Gear up for a day of hard work with these Rugged Flex work boots from Carhartt. Crafted of durable leather with Storm Defender waterproof and breathable protection, these boots are ready for whatever weather blows your way. Carhartt
---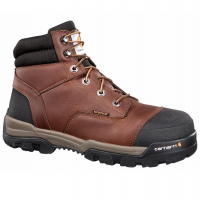 Men's, Leather, Waterproof Breathable, Non-Safety Toe Work Boot with Insite
---
Rugged Flex - Carhartt's unique Rugged Flex technology moves and stretches with you throughout the day so that whatever you're doing, it's easier to do because you need gear that helps you move not gear that holds you back. Rubber Sole - shock absorbing...
---
ADVANCED FOOTBED - Insite engineered footbed was created from 120,000 3D Foot scans, this delivers unmatched fit, form and comfort. Ax Suede top cover material provides 30% more grip, this reduces foot slip and fatigue. Two different layers of foam provide...
---
With a long day of work ahead of you, the 6-Inch Work-Flex™ Work Boot from Carhartt makes sure you give the best performance with its durable leather, supportive comfort, and flexible design keeping you protected all day long.. Oil-tanned leather upper.....
---