Camp Flint Climbing Harness
The Camp Flint is built for high-end climbers looking for a harness that is ready for any challenge-whether at the crag or in the gym-and won't break the bankSimplified design is comfortable, functional, and affordableGreat for top roping in the gym one day and tackling hard trad routes the next6 mm EVA foam padding keeps you comfortable on long routesFour webbing reinforced gear loops keep your rack organizedFeatures the patented No-Twist belay loop and a rope trailing loopPre-threaded buckles on the waist and legsDrop seat with plastic buckles
---
Related Products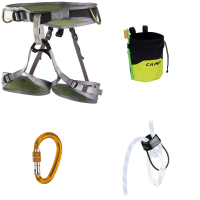 The light and comfortable Flint harness features the patented No-Twist belay loop that holds the belay carabiner securely in place to prevent the dangers of cross loading, robust construction, and all the features to make it ready for anything you plan...
---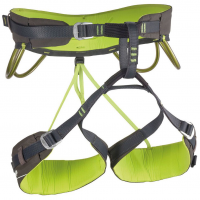 This lightweight climbing harness is designed for rock climbing at every level. The simple design makes it the perfect choice for any type of climbing. It features padding that molds to the body for a secure fit and leg loops feature adjustable sliding...
---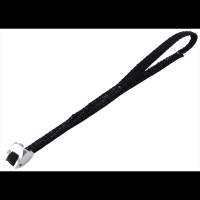 This passive rock protection device remains one of the most versatile protection systems available. Updated for 2013 with a stiffer sling for easier one-handed placement and extraction. Ideal for use in horizontal cracks, pockets, and shallow vertical...
---