C.a.m.p. Energy Cr Harness 2668
This lightweight climbing harness is designed for rock climbing at every level. The simple design makes it the perfect choice for any type of climbing. It features padding that molds to the body for a secure fit and leg loops feature adjustable sliding buckles. By blending the benefits of fixed and adjustable construction, the leg loops on this harness are light, safe, comfortable and versatile. Sophisticated and versatile rock climbing harness. Thermoformed padding on the waist and legs molds to the body for exceptional comfort. Auto-locking buckle on the waist. Sliding adjustment buckles on the legs for a precise fit. Haul loop and 4 webbing reinforced gear loops. Imported.
---
Related Products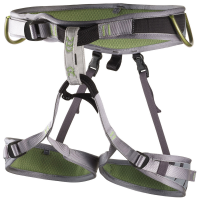 The Camp Flint is built for high-end climbers looking for a harness that is ready for any challenge-whether at the crag or in the gym-and won't break the bankSimplified design is comfortable, functional, and affordableGreat for top roping in the gym one...
---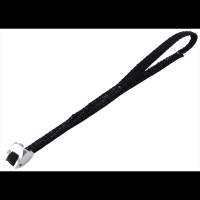 This passive rock protection device remains one of the most versatile protection systems available. Updated for 2013 with a stiffer sling for easier one-handed placement and extraction. Ideal for use in horizontal cracks, pockets, and shallow vertical...
---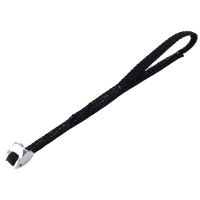 A logical evolution of the tried and true, time-proven Tri-Cam, the Tri-Cam Evo allows for three placement possibilities making it the most versatile Tri-Cam on the marketThree placement modes-active cam and two passive chocks-make the Tri-Cam Evo even...
---