Black Diamond Women's Momentum Climbing Harness
For all-around female climbers who know that time spent fiddling with leg loops and adjusting a pinching waistbelt is time wasted, the Black Diamond Momentum delivers a time-saving design for all styles of climbing. A pre-threaded Speed Adjust waistbelt buckle saves time and eliminates error when tying in, while Dual Core Construction
---
Related Products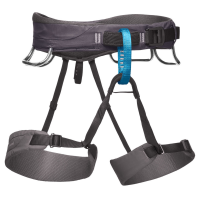 For all-around climbers who know that time spent fiddling with leg loops and adjusting a pinching waistbelt is time wasted, the Black Diamond Momentum delivers a time-saving design for all styles of climbing. A pre-threaded Speed Adjust waistbelt buckle...
---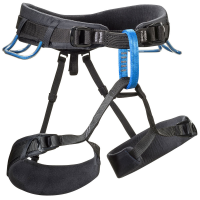 Offering maximum adjustability and range of fit, the Black Diamond Momentum DS is a versatile, all-purpose climbing harness perfect for entry-level climbers. Tall, bullhorn-shaped waistbelt is built with Dual Core Construction for superior comfort. Dual...
---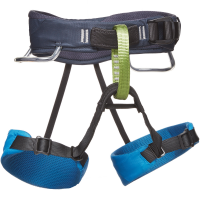 A decked-out kids' harness built for up-and-coming rock monkeys, the Kids' Black Diamond Momentum packs all the features of Black Diamond adult harnesses in a smaller size. Just like the adult versions, the Kids' Momentum features Dual Core Construction,...
---