Black Diamond Diamir Vipec Traxion Crampon
The Crampon Traxion by Black Diamond simply attaches to the toe piece of a Vipec 12 binding, and features an aluminum construction with precision-machined teeth. . . . . . . . Aluminum construction with precision-machined teeth. . Easily attaches to toe piece of Vipec 12 binding. . Rotating adapter allows for fully adjustable penetration depth at any walk-mode height. .
---
Related Products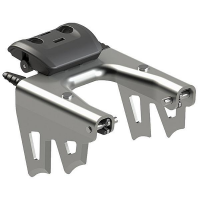 For added bite on icy, technical skin tracks and ski mountaineering objectives, the Fritschi-Swiss Diamir Vipec Traxion crampon offers quick and easy attachment and fully adjustable performance at all three walk-mode levels. . . . . . . . . . . . Aluminum...
---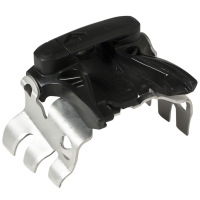 The Azion 86 Crampons by Black Diamond are designed with Extra-long tines to provide increased bite on steep slopes, and are only compatible with current Freeride Pro and Eagle models. . . . . . . . Deploys with the flick of a ski pole. . Extra-long...
---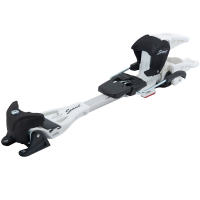 Ideal for long, all-day tours with its lightweight, but with confidence-inspiring downhill performance, the Fritschi Diamir Scout 11 Bindings deliver simple and efficient performance. This product will be shipped directly from Black Diamond and will leave...
---